What?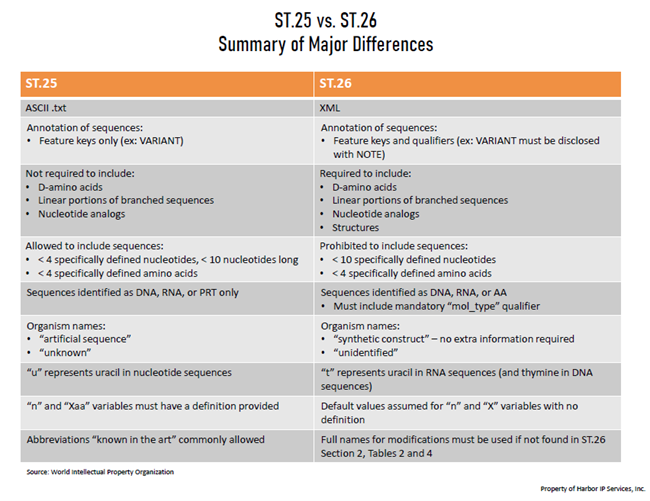 Why?
Some ST.25 data is lost when entered into public databases
IP Offices worldwide interpret and enforce ST.25 rules differently
Sequence types that are common today are not covered by ST.25 rules
25 format is difficult to use and unstructured
When?
The "big bang" date is July 1, 2022
How?
By using us as your go-to for all Sequence Listing needs!
Want to learn more?
We recommend the following sites which will help you gain a deeper understanding of the changes: